Expert Crawl Space Repair Contractor in Minneapolis, Saint Paul, Rochester, Burnsville MN
Support Jacks, Vapor Barriers & More for a Dry, Healthier Crawl Space
Victor Barke's Complete Basement Systems provides all services needed to inspect and improve the crawl space in your home. Notice a musty smell? Do you see cracks and leaking in your crawl space? We can help! We specialize in providing you with the best solution for your situation.
We can help homeowners that have all kinds of crawl space problems. We offer free crawl space repair quotes in the Minnesota area, including areas like Rochester, Saint Paul, Minneapolis.
Symptoms of a crawl space problem
Drywall cracks in the interior
Uneven floors
Foul odors in the home
Heightened allergies or asthma symptoms
Mold can easily grow in any crawl space and eventually will start rotting the entire space. You need to fix this problem before it gets out of hand. Let our crawl space repair experts ease your burden and provide you with our quality services from start to finish. We can install vapor barriers, support jacks, and fully encapsulate any crawl space.
Crawl space repairs make for a healthier living space and help to cut back on your utility bills. A crawl space is a valuable chunk of space in your home, so it is important that you have clear access to it. Moisture and foundation damage can be easily fixed by our crawl space experts so that you can use your crawl space for a possible storage room if desired.
Crawl Space Repair: Before and After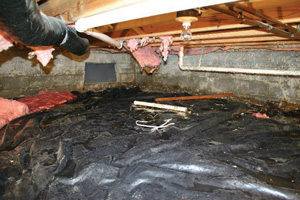 Moisture, mold and falling, failing insulation are problems in this crawl space, which hasn't been properly sealed.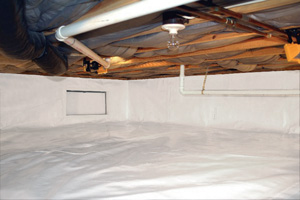 The encapsulation treatment totally separates and protects the crawl space interior from outdoor conditions, keeping the space clean and dry.
Certified Crawl Space Contractors in Minnesota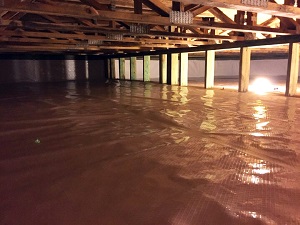 All-size solutions. The CleanSpace® Crawl Space Encapsulation System can provide moisture control for any size crawl space.
At Victor Barke's Complete Basement Systems we use patented products developed by the Basement Systems International network of waterproofing contractors. Since 1987, Basement Systems has been operating a full research and development department, constantly improving the most successful products for lasting crawl space solutions.
With more than 30 patented products, Basement Systems® provides crawl space repair solutions that include a written warranty and have been used at hundreds of dealerships across the United States, Canada, and the United Kingdom.
Let us repair and insulate your crawl space starting with a free quote! Upon inspection, our professionals greet you with the utmost care and concern, give a full diagnosis of the problems occurring, and offer expert solutions to get your crawl space in great condition.
Looking for a price? Get a no cost, no obligation free estimate.