Wall Cracks
Complete Basement Systems offers a variety of repair solutions for wall cracks in: Minneapolis MN, St. Paul MN, Mason City IA, Rochester MN, Austin MN, Albert Lea MN, Fairmont MN, Mankato MN, Burnsville MN, Eden Prairie MN, Saint Cloud MN, and other areas of MN and IA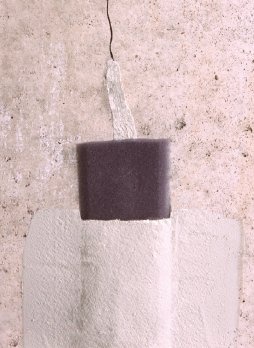 This wall crack repair system is a guaranteed solution to leaking wall cracks. Talk with your service representative to find out how the FlexiSpan system can fix your leaking will crack permanently.
A poured wall crack is generally caused by shrinkage and this shrinkage continues for 3 years or sometimes longer. If your crack repair method is injection alone, the crack will often get larger and re-leak. Soil expansion and contraction causes foundation movement and re-leaking will occur.
Wall Crack Repair
Flexispan, eliminates messy, unreliable epoxy or urethane injection with state-of-the-art wall crack repair solutions. It is revolutionary, permanent and it works every time! We seal the crack with a special flexible sealant on the surface of the crack from top to bottom.
This bead will slow and in many cases stop the flow of water through the crack. We then stick the strip of 3-1/2" wide, beveled FlexiSpan open cell foam material to the sealant, tucking it into the WaterGuard system or drainage created at the floor.
An overcoat of special sealant is applied over the FlexiSpan foam strip overlapping onto the concrete wall at least 2 inches on each side.


The beveled foam strip is covered completely creating a sealed path from the top to the bottom of the poured concrete foundation wall.
Foundation Repair
It is important to remember that the FlexiSpan foundation repair system is not draining much water at all, since it incorporates a seal first! If it ever allows any water through the first seal, it would only be less then 5% of the original seepage.

The drainagecomponent is an innovative second line of defense to handle this minor seepage, if it ever occurs. This is what makes FlexiSpan a special repair with completely predictable results.
We are a family owned operated basement waterproofing and foundation repair contractor in Minnesota. We proudly serve Minnesota, Wisconsin and Northern Iowa. Contact us or call 1-507-387-0500 today!
Looking for a price? Get a no cost, no obligation free estimate.